About us
SLP SPINNING MILLS PRIVATE LIMITED is one of the leading mills in India producing high quality medium and fine count cotton yarn for sensitive consumers in India and in several other nations.Operation of the mills began in the year 2006, promoted by its Illustrious founder Shri.T.V.Seshagiri Rao, and Sri. D.Suryaprakasa Rao, the Managing Director. The mill is situated near Chebrolu Donka (towards Tenali) Narakoduru, Chebrolu, Guntur District, Andhra Pradesh, India.
Since its inception, the mills has displayed remarkable growth not only in the area of sales and volume, but more importantly, in its stature. It is interesting to note that the mill commands a premium price in the markets wherever it is pinned. It is a recognition accorded to it by its customers in appreciation towards its commitment to quality, price and consistency of supply.
It is a profound world view, bequeathed by the founder, that even in adverse market conditions, supply is maintained to the required extent. It is has an appealing quality that is well appreciated by all the customers, who have been the mainstay in the awesome progress of the company. SLP firmly believes that every individual's potential should be constantly upgraded, through a series of well-designed training programs. To provide cost effectiveness, consistent quality products are maintained by continual improvement in work methods and in focusing on customer requirements..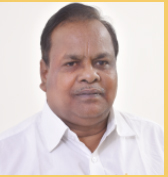 Desu Suryaprakasa Rao, our Managing Director, is the key person who surged ahead, faced the ineffable challenges,and played the pivotal role in spinning SLP's colossal success story. With almost four decades of deep experience in the textile industry as a cotton ginner, Suryaprakasa Rao owns his own ginning mills in the cotton happening city of Guntur, where MCU5 cotton is yielded to give the best results for medium fine counts. The fact of the matter is, as a pioneerindustrialist, he has profound knowledge and deep insight when it comes to obtaining raw materials that helps to relentlessly maintain the hi-end yarn quality.


>SLP Spinning Mills will incessantly endeavor to optimize produc-tivity through intelligent, diligent and a vibrant team work. SLP is dedicated to maintain a positive work culture at all times by gladly involving all our enthusiastic employees, the wide family of customers, the sincere suppliers and the business-bonding associates. At best, SLP sincerely seeks to understand and meet the customer-based needs, adding value to their products through perennial improvement of the taskforce, systems and processes in accordance to all the prerequisites. In a bid to attain customer's highest product-satisfaction, SLP Spinning Mills will relentlessly empower themselves to offer hi-end quality product, even within stringent deadlines. Let SLP Spinning Mills continue their journey with unmatched dedication and deep insight.